Regular price
Sale price
$29.50 AUD
Unit price
per
Sale
Sold out
Is the juice worth the squeeze? Conditions are uninviting to say the least, but you're already prepped with your board and booties in tow. It's a clumsy mix of swells butting heads and uneven chunks of ocean heading vaguely shoreward. Could be a decent sesh, but in the end there's no better excuse to bail out of the juice than an ice cold beer.

This oat cream IPA is filled to the brim with both rolled and malted oats for a thick and juicy body. Heavy dry-hop additions of a couple of our favourite varieties lend huge ripe peach, apricot, and passion fruit flavours, while a lashing of milk sugar soothes any lingering bitterness.


STYLE: Oat Cream IPA

MALTS: Coopers Ale, Vienna, Rolled Oats, Malted Oats, Wheat
HOPS: Galaxy, Citra

ALLERGENS: Lactose, Gluten, Barley
VEGAN: No (Contains Lactose)

ABV: 7.2%
SIZE: 375ml cans x 24 (4-packs)
Share
View full details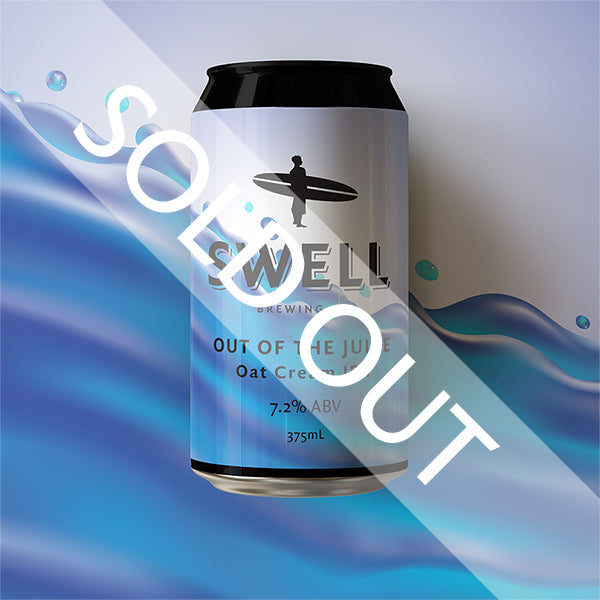 NEVER LEAVE HOME WITHOUT A FULL ESKY
If you've ever gone to fill the esky and found an empty beer fridge staring back at you, then The Boardriders Club is for you. The freshest beers delivered as often as you like with no lock-in contracts? We've got you covered.
Keep your fridge stocked year-round
Pick your favourites, or let us pick a selection of limited releases